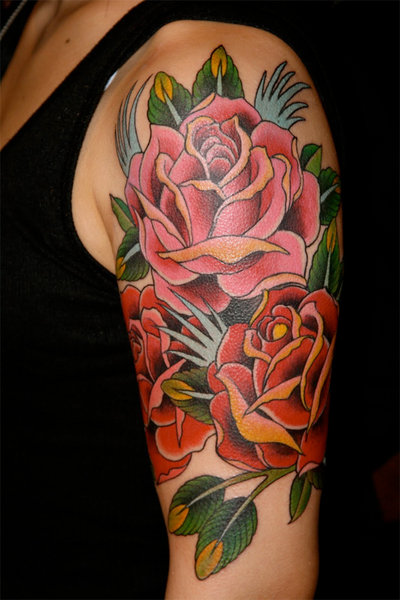 Hi everyone! (Tattoos aren't everyone's cup of tea I know, so ignore this post if you're not into them.)
I'm just posting some pictures of my new tattoo ideas, and this time I'm going with flowers! I think I have to save and just get all the tattoos I want (rather than dreaming about them!), but this is definitely one I want first! I love the colours of the roses above ^
I like the placement of the two roses above here ^, side my side with some leaves (duuh, you can see that!)
I like the colours of these pink ones, I think I'll get a pink and a red.
And I'd like them on my calf. I want to show this tattoo off this summer, before my knees get too saggy to wear shorts and skirts without tights! I'll be 35 next week, so time is running out for bare-legged adventures!
Have any of you got a tattoo in a prominent place like this? Any hints / tips?
Nee x