A friend has recently asked me for some personal style and beauty advice. I am delighted! I do not profess to know much but she obviously thinks I know my shit so here we are! I was searching online for a celebrity who has similar features to this friend, we'll call her Amy (though her real name's Sandra! ;) Just kidding!) but I had no luck with the modern trend for popular faces.
My friend has stunning bone structure, gorgeous cheekbones and jaw, like Kate Winslet in a way, but Amy has a darker look, really striking features. She is a classic Irish rose - dark haired with pale skin. She's got rosebud lips on a full mouth, a perfectly proportioned nose, big deep eyes, strong eyebrows, it's no wonder she rarely wears makeup, she doesn't need it. Her hair is curly and I think she hates the unpredictability of it, though it really suits her. I think she may just need to let it grow out or get some layers cut in. Or get that smoothing blow-dry, whatever she like!
She's got a classic face, the closest I could find was this:
She's got a great figure too, an hourglass, and she's tall too (don't you hate her?!)
I'm going to add more photos of classic beauties as I find them, to compile a gallery of beauties which may inspire Amy to experiment with a bit of red lipstick!
She could add a bit of red to her hair and get a lovely glossy chestnut like this:
And a curly ponytail can be cute with styled bangs: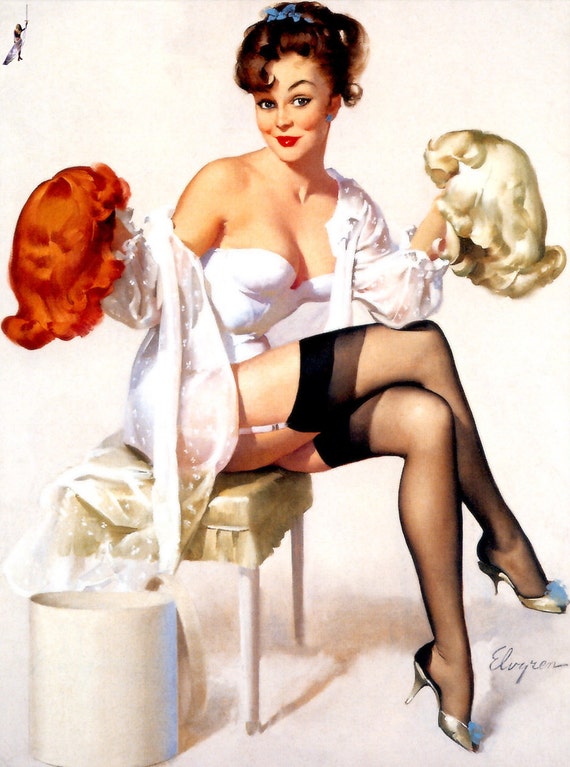 Loving the Rizzo look:
And a classic beauty, Liz Taylor:
The 50s look is perfect for Amy, she suits the strong colours of makeup, it's all about the brows and lips here.
A 50s face is easily achieved with a matte foundation, a neutral eyeshadow (beige/sand/mushroom colours), some kohl eyeliner or liquid liner, pencilled in brows and a strongly defined mouth. Lipstick looks were rose pink for daytime and deep red for night. A little bronzer to define the cheekbones and blush for the cheeks and you're done. Oh, and a little face powder to mattify the skin.
Amy is a mother of two, so let's keep this realistic. While she may be happy to primp and preen for an occasion, everyday makeup for mums has to be quick and easy.
Enter the multipurpose product. One product to colour eyes, lips and cheeks. Two such products and you are covered. Don't believe me? Imagine a chubby brown cream stick, like a large lipstick without sheen or shimmer. This could give you a slick of eye-defining colour on your lids, define the shadows of your cheekbones, and give you a lip defining wash. If you had one in pink you could do the apples of your cheeks and lips too. I am using two everyday and loving them, I'll sometimes put the pink on my eyes to warm them up and tone in with my pink hair. I use Essence (cheap as chips), but there are far nicer (and more expensive) products out there, notably Nars' The Multiple
c/o cafemakeup.com
To be honest you can do all this with a lipstick, just steer clear of the ultra shimmery ones, as they will leave a swipe of silvery glitter on you. Unless you want that.
So there ya go Amy, and all you other brunettes out there. You may complain that you have more waxing/shaving to do than we fairer haired ladies, but at least you have visible eyelashes and eyebrows. Are you inspired to try some retro beauty yourself?
Nee x