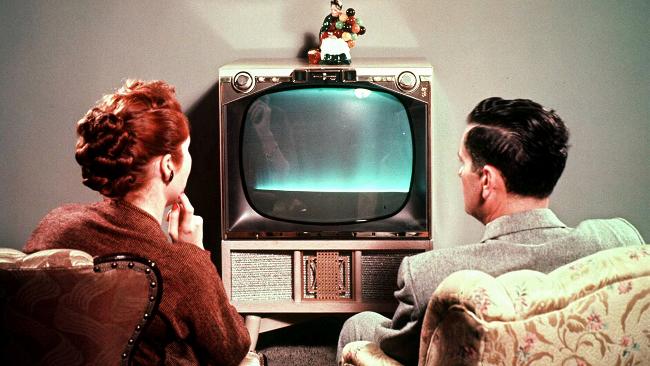 Two hours later they discovered the channel buttons
A little light reading and writing now, for those of you who have stuck with me through a heavy few posts.
I'm watching tv these days. I haven't since last winter, so this is a kind of "thing" now. Not a "current obsession" kind of thing, more a "makes evenings a little more pleasurable" kind of thing.
First and foremost I'm watching season 5 of Downton Abbey. More for the costumes and Maggie Smith than the tame story lines. I need to swot up on my accent for Professor McGonagall while reading HP2 to my kids. A group of lovely neighbours and I take turns to host it, and we drink tea and eat cake, and it's just the loveliest weekly ritual. No smallies allowed, so instead I grab the nearest dog as my lap feels too empty without someone on it.
I used to love these 2 in the 90s...
Secondly I watched the Great British Bake-off, which despite its self important title was a lovely programme to follow. I joined it just as freezergate ended, and really liked Martha. I don't know if Nancy should have won, maybe one of the men as they were more consistent, but whatever, it has me in a baking mood. So much so that I bought my first ever food processor. I'm looking forward to grating carrots in it, though so far have only whipped cream in it. Stopped just short of butter.
I also discovered The Hotel Inspector is back on our screens. Alex Polizzi, while having the most beautiful smile, isn't a patch on Ruth Watson, but I still enjoy it. Shit I sound like I'm 85 years old in this post, don't I. We're getting some old series at the moment, 2008, evident by the fashion and makeup which annoys me, but I'm picky like that. I love seeing these kings and queens of their little empires shaken up a bit, though Alex is a bit too diplomatic sometimes. But she has great tits. Seriously, they play a starring role. And why shouldn't they.
Our Zoo is another period piece of fluff, a couple of great talents and very little storyline, but again I'm watching it every week. It's the story of how Chester Zoo was set up despite opposition from local pig-ignorants. I like the colour palette and em... the costumes are great.
Lastly I watched a few (like maybe 20...) episodes of Four in a Bed on Channel 4oD, kind of a cross between Big Brother and Come Dine With Me. It's 4 sets of B&B owners who test out each other's accommodation and rate strategically in order to win themselves. After seeing the wealthy/working class/gay/pig-ignorant contestant combo used so many times it got tiring, so I gave up.
I've also watched a few things on Netflix, which I'll detail in another post if anyone's still reading! Anything coming up that I should look out for?
Have a lovely (there's that word again) weekend folks,
Nee x